Ground Radar Systems for Security Use.
Perimeter Intrusion Monitoring System (PIMS)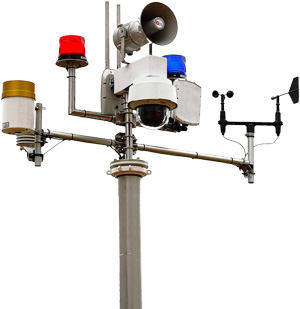 The Perimeter Intrusion Monitoring System or "PIMS" integrates traditional technologies used for asset protection, such as cameras, with ground surveillance radar technology. The addition of radar not only provides the benefit of persistent surveillance of large areas, but also includes other attributes such as all-weather, day/night performance. The PIMS solution provides geo-referenced intruder position reporting and -tracking that allows for automatic alarming, queuing of PTZ cameras and activation of deterrents thus enhancing security personnel's ability to respond.